Wow! That last article hit Reddit page #1!
I didn't even realize it but some friendly person on Reddit pointed out with the screen dump below that my last post actually hit Reddit.com page #1! I don't even have visitor stats for this website so I have no clue about how many people visited my blog…but it's cool though 🙂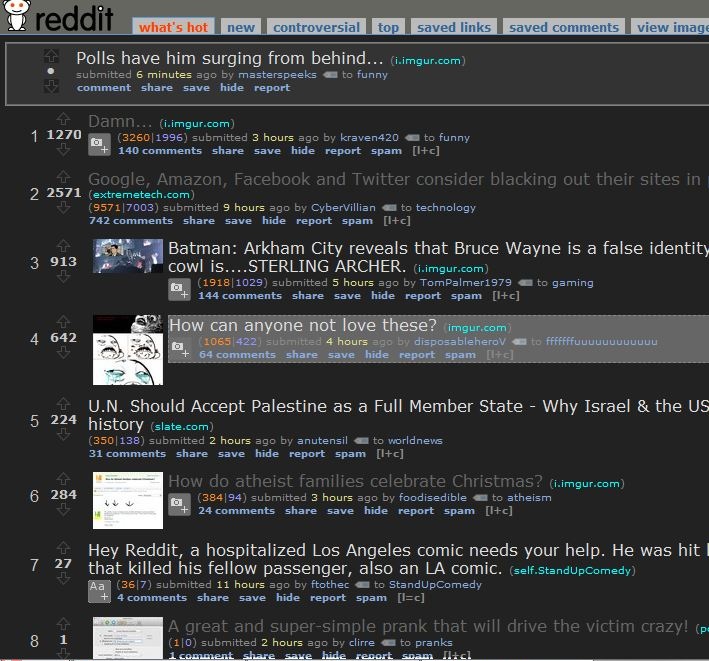 Categories

What is this?!

PowerAwesomeStuff.com is a blog where I put up random things I find in my life, both online and offline, that I'd like to share with the rest of the world. Hope you will enjoy wasting your time here! I also have a

travel blog

.